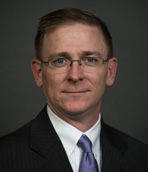 John Kroll
John Kroll manages the state and local tax practice at HMWK, with more than 25 years experience in the economic development, State and Local Tax and state government sectors. He has worked extensively on business activity, franchise, and sales and use taxes throughout the U.S. John has appeared as an invited expert on tax issues before members of Congress, the National Conference of State Legislatures, various trade and industry associations and regularly before the Texas Legislature.
Primarily concentrating on state and local tax issues, Kroll has extensive experience working on tax issues globally and for specific industries. He has a great working relationship with legislators from both parties, and clients of the firm have enjoyed significant success advocating their position on taxation matters.
After graduating from Baylor University with degrees in Finance, Economics and International Business, John was Director of Operations and later Acting President of the Greater Austin San Antonio Corridor Council, a regional economic development, tax and transportation policy organization.
In 1998, after several years as the Executive Director of multiple rural economic development corporations, Mr. Kroll formed the Celero Group with Scott Barley. The firm combined traditional economic development and tax incentive consulting with extensive governmental affairs offerings. In 2005, Kroll joined HMWK.
John has extensive knowledge of transportation, homeland security, cyber security, technology, tax and economic development issues, representing clients before state agencies, the Texas Legislature, and the federal government. Mr. Kroll has developed and secured millions of dollars of tax incentives programs for both public and private sector clients of the firm.
Kroll is a member of the Texas Economic Development Council, Rotary International and currently serves as a Director of the Texas Lyceum. He has received the Economic Development Finance Professional (EDFP) designation by the National Development Council.
John currently serves as a member of the Dripping Springs City Council and previously served as a member of the Dripping Springs Planning and Zoning Commission, the Dripping Springs ISD's Long Range Planning Committee, the Walnut Springs Elementary Campus Advisory Council, and as a pro-bono consultant to the Dripping Springs Community Library Association. Kroll is a 5th generation resident of Dripping Springs, Texas.